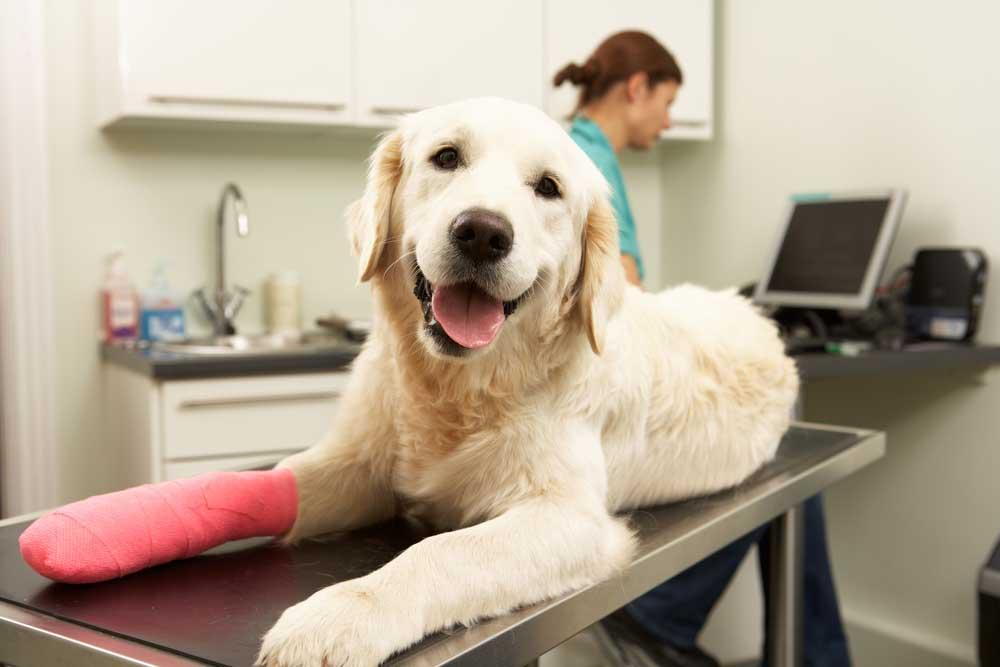 Orthopedics FAQs
Like people, pets also undergo orthopedic surgeries to correct problems with their musculoskeletal systems. Before scheduling surgery for your pet, make sure you understand the procedure and what to expect in the way of recovery. These FAQs from Trumbull Animal Hospital explain more about orthopedic surgeries for pets.
What exactly is orthopedic pet surgery?
Orthopedic pet surgery refers to procedures related to your pet's musculoskeletal system, i.e. muscles, joints, ligaments, and tendons. The purpose of this surgery is to restore your pet's mobility and improve his quality of life.
What are some problems that dogs and cats can develop that may lead to a need for orthopedic surgery? 
Dogs and cats can develop numerous orthopedic problems that may require surgery to correct. Some of these problems are hereditary, while others develop due to your pet's age. Conditions like hip dysplasia, luxating patellas (dislocated knee), or osteochondritis (joint disorder) all impair your pet's mobility. Through orthopedic pet surgery, our Trumbull vet can help correct these issues to relieve pain and improve your pet's ability to move about. We may also recommend orthopedic pet surgery to treat joint problems caused by arthritis, broken bones, and other musculoskeletal issues due to acute injuries.
How are orthopedic problems diagnosed in pets?
Our veterinarian uses various means of diagnosing orthopedic problems to include manipulation during a physical exam, X-rays, and MRIs. After pinpointing the problem and gauging its severity, we'll recommend the best course of action for treatment.
What can I expect from my vet concerning post-op care? 
We'll monitor your pet carefully after surgery to ensure there are no complications to his recovery. We'll provide you with medications to manage pain and reduce his risk of infection. Your pet will require physical therapy to fully recuperate his mobility. We'll recommend exercises you can do with your pet to build muscle strength and restore his flexibility and mobility.
See Our Trumbull Vet for Orthopedic Pet Surgery 
If your pet requires orthopedic surgery, you can have full confidence that he will receive excellent care at Trumbull Animal Hospital. To schedule consultation for orthopedic pet surgery, contact us at 203-268-6231 today.